BARBARA HASTINGS and BARBRA PLEADWELL - Partners at Hastings & Pleadwell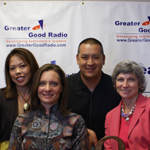 Barbara Hastings and Barbra Pleadwell are partners at one of Hawaii's top 10 PR firms, Hastings & Pleadwell. H&P has worked on environmental preservation, recycling, illegal dumping, tobacco control and homelessness. They maintain their commitment to education through mentorship and an internship program at the firm.
To celebrate their 10th anniversary, Hastings & Pleadwell launched a campaign called 10 Good Deeds for 10 Great Years. The partners have been and are currently involved in a number of non-profit organizations and community initiatives.
(more…)
PONO SHIM - Marketing Executive and Founder of Concierge Services at Ward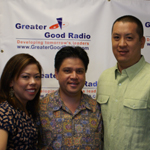 "What I saw in the Concierge at Ward was an opportunity to build relationships," says Pono Shim, who has worked for Ward Properties for 17 years. Seeing an open door to entrepreneurship, Pono accepted the concierge service for the Ward 16 Theatre, becoming its first strategic partner—and beyond this, he saw a brighter prospect in being able to bring individuals and businesses together.
Today, the Concierge Services at Ward plays an important role in meshing people and building stronger ties within the Islands' populace—and what started as a way of "keeping in touch" with friends and family has grown into a database of over 10,000 long term and trusted relationships.
Officially opening in August of 2001, the company strives in building value to consumers and revenues for partnered businesses and organizations.
(more…)
CHRIS HARRIS - Partner at Shredex LLC, IslandShell LLC, and Intech Management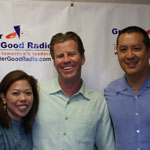 Any one can be of service to others and to the environment in their own special way. Regardless of financial and physical capacity, an individual may perform a civic duty by getting down to the basics.
For Chris Harris, one of the partners at Intech Management, Shredex and Island Shell, it is by collecting trash during a leisurely walk along the beach. Having a strong connection with the ocean, Chris volunteers for the Surfrider Foundation and has been involved with the Blue Water Task Force doing water testing back in college.
(more…)
STAN MASAMITSU - President of Tony Hawaii Automotive Group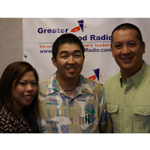 Stan Masamitsu not only inherited a thriving business in a dynamic industry, he has also been imbibed, through his parents, with a heart and mind veered towards helping other people—albeit initially, Stan's intention of joining non-profits was to publicize his company. But to Stan, being able to contribute in a charitable way has had its greater fulfillment.
"As I was getting involved in some of these non-profits I have personal satisfaction in knowing that I could be of assistance to somebody," he said.
(more…)
DUSTIN SELLERS - President of Business Development and Marketing for ProService Hawaii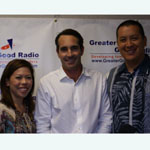 Greater Good Radio brings to the airwaves Dustin Sellers, co-founder of ProService Hawaii, one of Hawaii's largest outsourced employee administration companies. In this interview, Dustin talks about the inception of ProService and its "soulful" origin – having been founded in the outer islands.
He shares his opinion about soccer and why he believes that the state will be able to produce top-notch talents to represent the whole country. Dustin likens the sport to business, which he says "is a long game with a few goals that make all the difference".
(more…)

00:28:14- - 9.70 MB00:28:14- - 9.70 MB

GLENN SEXTON - Vice-President and General Manager of Xerox Hawaii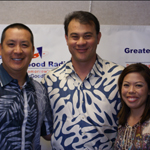 Xerox has been credited for changing how we do business today. The multinational company has invented the copier machine and, albeit lesser known, was behind a number of communication technology innovations that has marked the lifestyle revolution of our era – this includes the fax machine, laser printer, Ethernet, computer mouse and the first personal computer, the Alto.
This leadership role has attracted Glenn Sexton to work and stick with the company – for 27 years and running. Glenn started on sales and within five years has moved up to managerial level. Today he is vice-president and general manager of Xerox Hawaii.
(more…)
JEFF CHUNG - General Manager of KBFD TV, Pacific Century Fellow, Board of Hawaii International Film Festival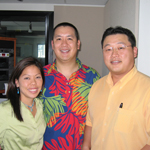 Jeff Chung and KBFD TV took an unprecedented leap in the local Hawaii media and grabbed the opportunity to bring Korean and other Asian films and TV shows in to the Islands' broadcast spectrum. With the introduction of subtitling, Asian programming has become even more popular, not only with Asian-Americans but also the whole community.
Chung's family-run broadcast company started with hour-weekly broadcasts on KIKU-TV in 1976. Two years later, television broadcasts were increased to four hour weekly on the same channel. In 1986, under FCC license, KBFD TV became a full-powered UHF channel and Hawaii's only locally-owned independent TV station.
(more…)

00:29:43- audio/mpeg - 12.04 MB

GAVIN NI - CEO and President of Zero2IPO
CEO of Zero2IPO, Gavin Ni, may be considered as one of China's youngest and most successful entrepreneurs. Gavin started his venture capital firm at the age of 25 while taking his PhD. And although his business has put his further education on hiatus, it enabled him to build Zero2IPO into the most influential and active venture capital research and advisory institution.
Now at 32 years of age, Gavin Ni travels around the world to bring together Chinese and host country venture capitalists to establish entrepreneurial bonds in our increasingly globalizing market. Gavin gets the chance to fly to Hawaii and converse with our Greater Good Radio hosts, Evan and Kari, about his role as CEO and how he has built his company to be the most extensive venture capitalist and entrepreneur network in China.
(more…)
AUGIE TULBA - Comedian, Actor and Entertainer
Augie Tulba is Hawaii's very own comedian, actor and entertainer. Augie has won two Na Hoku Hanohano Awards and in 2002 was named "Comedian of the Year" by Midweek and the Honolulu Star Bulletin. He is the founder of Speak the Dream Foundation, which aims to provide scholarship to incoming college students.
Augie has been at the forefront of Hawaii comedy renaissance in the past years. His humor reflects his humble beginnings and the multicultural facet of the Islands and his style rings around sensitive issues like race, sex, politics, and stereotypes. Augie hosts his own radio and television show.
(more…)
EVAN and KARI LEONG - Founders and Owners of Greater Good Inc. and Bubble Tea Supply ***** (5.0)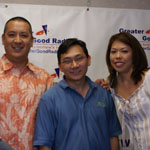 The table has turned around for the second time. Guest-host Darren Kimura of Energy Industries shares the microphone with Evan and Kari Leong to take a look at the growth and development of Greater Good and its hosts in the past year.
Darren compares many of the questions he had asked in the foremost Greater Good Radio special and tries to ascertain the lessons and values that Evan and Kari have learned and adopted as their own in the last 12 months of interviewing successful business and community leaders.
(more…)
BRETT BREWER - Founder of MySpace.com, President and member of the Board of Directors of Adknowledge ***** (5.0)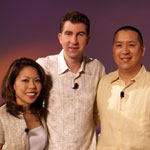 His colleagues call him "a true Internet visionary and an expert in online marketing", and indeed Brett Brewer's knowledge in the digital domain permeates in the World Wide Web as founder of Intermix Media, the publicly traded parent of Myspace.com. Today, he is president and Board member of Adknowledge, a leading online advertising agency firm. In December 2006, Brett was appointed to Trans World Entertainment Corp.'s Board of Directors.
Brett has built several Internet businesses since graduating from UCLA in 1996, the largest of which was Intermix Media, which he sold to News Corp. fpr $673 million in October 2005. He is a leading Internet pioneer with an influential voice in the dynamic, growing online advertising industry. Brett's experience has lead AdKnowledge to be recognized as a Red Herring Top 200 Company for 2006. He is an angel investor in several technology start-ups and active in a number of community and charitable organizations including Big Brothers of Los Angeles and Bizworld.org, a children's education organization.
(more…)
JEFF KLECK and WAYNE MCVICKER - Co-founders of Neoforma and Attainia Inc.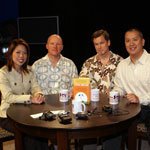 Greater Good Radio highlights Jeff Kleck and Wayne McVicker, founders and partners of Attainia Inc., an Internet-based management company dedicated to improving the management of the capital equipment lifecycle in healthcare. Prior to Attainia, Jeff and Wayne also successfully founded and ran Neoforma, the nation's first significant Business-to-Business online marketplace for medical supplies and equipment.

The partners draw their knack for entrepreneurship from their creativity, flexibility and focus, and as they walk along the path of success, they bring with them a sense of charity and oneness with the community.
(more…)




— Next Page »