JOHN DE FRIES - CEO of Hokulia, President and CEO of Native Sun Business Group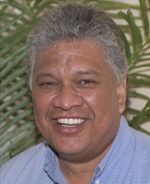 John DeFries has dedicated most of his professional years to promoting the islands of Hawaii. For the past 28 years, he has been directly involved with the State's visitor industry. Today, John sits as president and CEO of Hokuli'a Development, a 1550-acre master plan community on the Big Island.
John owes his career inclination to the exposure that he has had with various cultures, which has also made him realize the value of his own customs and traditions.
"Engaging with people who come from different places in the world is probably an education that I value greatly even to this day," he said.
John's mother, who took care of him and his siblings as they grew up, continues to be his inspiration. But what made a profound impact in his outlook is the passing of his father when he was 28 years old.
(more…)

Free Contents :-


00:27:53- - 0.00 MB

HENRY MONTGOMERY – Chairman, CEO and co-founder of Montgomery Professional Services Corp., Member of UH Manoa's Pacific Asian Center for Entrepreneurship and E-Business advisory board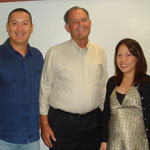 More than two years ago, Henry Montgomery saw a need to provide small companies in Hawaii professional accounting and financial services to help them stay afloat. This mission—to provide smaller enterprises the same cost-effective accounting and financial management capabilities as the bigger organizations—became Montgomery Professional Services Corp. or MontPac's primary driving force.
(more…)

Free Contents :-


00:25:55- - 0.00 MB

CLINT CHURCHILL - Trustee of the Estate of James Campbell, former Commander of the Hawaii Air National Guard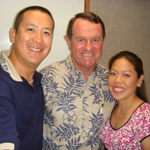 Clinton Churchill's personal and professional experience spans industries and geographies, and he uses this eclectic background as a tool to reach out to the community.
A former commander of the Hawaii Air National Guard, Clint-who moved to the Islands with his wife 39 years ago-sits as trustee to The Estate of James Campbell, an organization administering the assets held in trust under the will of James Campbell. He is also a Board member for the Bank of Hawaii and Hawaii Pacific Health, and an Executive Board Member and Past President of the Boy Scouts of America - Aloha Council
(more…)

Free Contents :-


00:29:59- - 0.00 MB

BARBARA HASTINGS and BARBRA PLEADWELL - Partners at Hastings & Pleadwell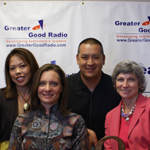 Barbara Hastings and Barbra Pleadwell are partners at one of Hawaii's top 10 PR firms, Hastings & Pleadwell. H&P has worked on environmental preservation, recycling, illegal dumping, tobacco control and homelessness. They maintain their commitment to education through mentorship and an internship program at the firm.
To celebrate their 10th anniversary, Hastings & Pleadwell launched a campaign called 10 Good Deeds for 10 Great Years. The partners have been and are currently involved in a number of non-profit organizations and community initiatives.
(more…)

Free Contents :-


00:26:15- - 9.01 MB

MARK and CHERYL RICHARDS - Founders and Executives of Maryl Group, Inc.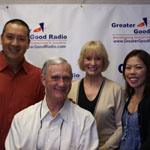 Greater Good features Mark and Cheryl Richards, founders and executives of The Maryl Group, a company that has earned an enviable reputation for master planned communities, commercial centers, custom residential homes, island architecture and impeccable construction.
In this interview, Mark and Cheryl share how they have wound up in Hawaii, engaging in the cyclical world of real estate when they have left a heavy equipment parts manufacturing business in California all for the very same reason. This time around, the couple has been well equipped and fully prepared to face the uncertainties of new beginnings. (more…)

Free Contents :-


00:27:13- - 9.35 MB

EDGY LEE - Leading Hawaii Filmmaker, Founding Partner of FilmWorks Pacific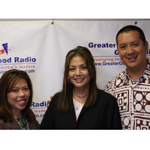 Edgy Lee is Hawaii's leading female filmmaker. Edgy has appeared in various television commercials, shows, and film features in the state and the mainland. She has worked with various prominent individuals in the music and film industry including His Holiness, the 14th Dalai Lama, and the late "Godfather of Reggae" Joe Higgs.
Edgy uses film and the visual media to promote Hawaii to the world and uplift the cause of the marginalized people of the Islands. She has received various accolades from a number of award-giving bodies including the Aloha Filmmakers Visionary Award at the 2005 Molokai Film Festival, Honolulu Star-Bulletin's Ten Who Made A Difference in 2005, and Best Cinematography in the 2002 New York International Independent Film &Video Festival.
(more…)

Free Contents :-


00:26:27- - 9.08 MB

MAX BOTTICELLI - President and Chief Executive Officer of University Health Alliance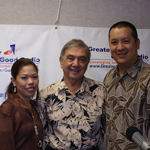 Max Botticelli has been unwaveringly involved in Hawaii's healthcare industry for more than five decades, and has been at the forefront in advancing the state of healthcare in the islands for many years. He, along with a few colleagues, founded the University Health Alliance as a way of influencing the quality of care that is delivered in Hawaii.
Today, Max runs key positions in the third largest commercial health insurer in Hawaii with more than 1,500 employees.
(more…)

Free Contents :-


00:27:17- - 9.38 MB

SANFORD MURATA - President of Sanford Murata, Inc.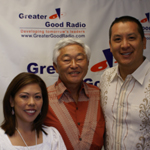 Sanford Murata makes productive and philanthropic use of his 41 years in the real estate industry. He wants to pass on the knowledge and experience he has gained over the years by acting as a bridge to the disadvantaged, providing them opportunities that they may otherwise not receive from anywhere else.
As president and chief executive officer of Sanford Murata Inc., Sanford has learned to engrain a social value philosophy in his company's business activities.
(more…)

Free Contents :-


00:28:32- - 9.80 MB

KELI'I AKINA - President and Chief Executive Officer of YFC Hawaii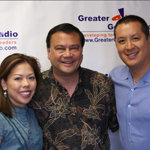 Five years ago, Keli'i Akina and his wife, Patty, recognized the need to open brighter prospects for young people who would become Hawaii's future leaders. In 2002, the couple founded the Center for Tomorrow's Leaders to help identify some of the top future leaders and give them the best available training that they could get.
Keli'i believes that most social problems can be alleviated through leadership. And this has been his mission – to hone the skills and capabilities of the youth to become effective administrators of the community.
(more…)

Free Contents :-


00:27:25- - 9.42 MB

GENE AWAKUNI - Chancellor of University of Hawaii, West Oahu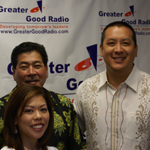 Being a university administrator is a daunting task; one has to deal with the academic programs offered to thousands of students, and also, manage hundreds of staff and faculty members. But Gene Awakuni, chancellor of University of Hawaii at West Oahu, is more than equipped to handle such challenge.
Gene has the knowledge and experience that puts him in the shoes of the myriad of youth who veer off path, and then rise up to become successful in both life and career. His tool is his past and the insights he has learned from it.
(more…)

Free Contents :-


00:29:41- - 10.20 MB

TOM ZIMMERMAN - President of Central Pacific HomeLoans, Inc.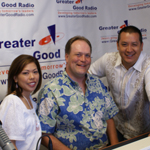 "Take the leap and have fun doing it," advises Tom Zimmerman, president and director of Central Pacific Homeloans, to individuals who want to venture into business.
Tom has more than 12 years of experience as a mortgage professional, and combined with his zeal for entrepreneurship, has become an effective business leader in this side of the financial industry.
(more…)

Free Contents :-


00:28:58- - 9.95 MB

BOB DOVE - President and Chief Executive Officer of Hawaii Employers' Mutual Insurance Company, Inc. (HEMIC)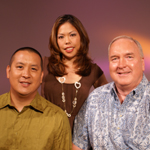 No employees, no plan, and no money – these were the challenges that attracted Bob Dove to run the state's largest writer of workers' compensation insurance. Under Bob's leadership, Hawaii Employers' Mutual Insurance Company, Inc. (HEMIC) was able to sign 292 policies amounting to $1.3 million in premiums, within its first month operation.
HEMIC is a high quality, competitive insurance company that is today's leader in Hawaii's workers' compensation insurance industry.
(more…)

Free Contents :-


00:29:53- - 10.27 MB





— Next Page »