PONO SHIM - Marketing Executive and Founder of Concierge Services at Ward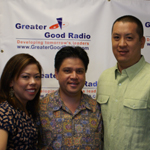 "What I saw in the Concierge at Ward was an opportunity to build relationships," says Pono Shim, who has worked for Ward Properties for 17 years. Seeing an open door to entrepreneurship, Pono accepted the concierge service for the Ward 16 Theatre, becoming its first strategic partner—and beyond this, he saw a brighter prospect in being able to bring individuals and businesses together.
Today, the Concierge Services at Ward plays an important role in meshing people and building stronger ties within the Islands' populace—and what started as a way of "keeping in touch" with friends and family has grown into a database of over 10,000 long term and trusted relationships.
Officially opening in August of 2001, the company strives in building value to consumers and revenues for partnered businesses and organizations.
(more…)
KATE HOGLE - President and Media Director of KWME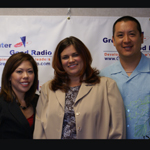 Kate Hogle has worked in radio and TV sales until 1998 when she made a life changing decision of running her own business. In that year, she started Ohana Media Partners with Kit Warrington. Kate currently sits as president and Media Director of KWME, having acquired the company in 2002.
Kate runs KWME with three employees. Through hard work, persistence, determination, and the foresight to grow and change with times, she has retained and grown the company's clients, some of which have been with them for more than 26 years.
(more…)
EDGY LEE - Leading Hawaii Filmmaker, Founding Partner of FilmWorks Pacific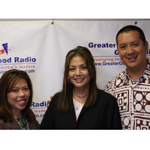 Edgy Lee is Hawaii's leading female filmmaker. Edgy has appeared in various television commercials, shows, and film features in the state and the mainland. She has worked with various prominent individuals in the music and film industry including His Holiness, the 14th Dalai Lama, and the late "Godfather of Reggae" Joe Higgs.
Edgy uses film and the visual media to promote Hawaii to the world and uplift the cause of the marginalized people of the Islands. She has received various accolades from a number of award-giving bodies including the Aloha Filmmakers Visionary Award at the 2005 Molokai Film Festival, Honolulu Star-Bulletin's Ten Who Made A Difference in 2005, and Best Cinematography in the 2002 New York International Independent Film &Video Festival.
(more…)
FRANK DE LIMA - Hawaiian Comedian, Founder of Frank De Lime Student Enrichment Program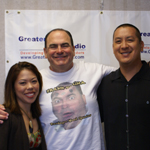 Frank De Lima is one of Hawaii's most celebrated comedians. Frank has won the coveted Na Hoku Hanohano Award for 11 of his 13 comedy albums. He founded the Frank De Lima Student Enrichment Program in 1980, a non-profit organization devoted to providing a better future for Hawaii's students.
His organization aims to help Hawaii's students understand the importance of reading, studying, laughing, and family, and managing major emotional and physical life transitions. Frank visit 350 schools biennially since the programs birth. Frank has received numerous honors, including Governor Cayetano's Kilohana Award for Volunteer of the Year and the Ellison S. Onizuka Memorial Award from the National Education Association.
(more…)
LEAH BERNSTEIN - President of Mountain Apple Company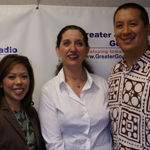 Leah Bernstein sits as president of Mountain Apple Company. Leah has been with Mountain Apple Company since 1980 where she began as a receptionist with only two co-workers. With her involvement, the company continues to achieve unprecedented growth every year of Mountain Apple's existence.
Leah has been involved in the music industry since she was 12, helping out with tons of paper work at the tremendously successful Dunhill Records. Leah has become a crucial instrument in the promotion of Hawaiian tunes to the rest of the world.
(more…)
LESLIE WILCOX – President and Chief Executive Officer of PBS Hawaii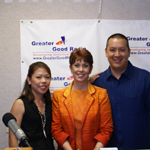 Leslie Wilcox sits as president and chief executive officer of PBS Hawaii. Leslie holds more than 30 years of professional experience in journalism. She is a graduate of the prestigious Poynter Institute, and has spearheaded various community initiatives including the Lokahi Giving Project.
Leslie has won various awards in line with her profession and as a community volunteer. These include the Outstanding Community Service award 2007 from the Lions Club of Wahiawa, Outstanding Volunteer of the Year 2005 from Salvation Army (Hawaii), and the "EMMI" Award for Community Service 2005 from Emmis Communications Corporation.
(more…)
AUGIE TULBA - Comedian, Actor and Entertainer
Augie Tulba is Hawaii's very own comedian, actor and entertainer. Augie has won two Na Hoku Hanohano Awards and in 2002 was named "Comedian of the Year" by Midweek and the Honolulu Star Bulletin. He is the founder of Speak the Dream Foundation, which aims to provide scholarship to incoming college students.
Augie has been at the forefront of Hawaii comedy renaissance in the past years. His humor reflects his humble beginnings and the multicultural facet of the Islands and his style rings around sensitive issues like race, sex, politics, and stereotypes. Augie hosts his own radio and television show.
(more…)
EVAN and KARI LEONG - Founders and Owners of Greater Good Inc. and Bubble Tea Supply ***** (5.0)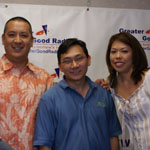 The table has turned around for the second time. Guest-host Darren Kimura of Energy Industries shares the microphone with Evan and Kari Leong to take a look at the growth and development of Greater Good and its hosts in the past year.
Darren compares many of the questions he had asked in the foremost Greater Good Radio special and tries to ascertain the lessons and values that Evan and Kari have learned and adopted as their own in the last 12 months of interviewing successful business and community leaders.
(more…)
KONISHIKI - Former Sumo wrestling champion, Recording Artist and Founder of the Konishiki Kids Foundation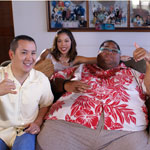 Born Saleva'a Fauali Atisano'e, Konishiki Yasokichi was the first foreign-born sumo wrestler to be named champion or Ozeki. Konishiki won his first 11 matches as an amateur athlete in the Japanese sport. He left after more than 15 years with the Sumo Association and started his own business as a marketing professional, publicizing his persona through television. Konishiki has appeared in several TV advertisements for Japanese companies and products. He is also an established recording artist, debuting in the music scene in 2000.
All of Konishiki's successes are put in to good use as he strives to uplift the lives of not only his family and relatives but also the hundreds of children who are on the verge of losing hope at such a young age. Konishiki founded the Konishiki Kids Foundation to mentor and guide disadvantaged children towards the right path. One of the main philosophies that the foundation wants to put forward is the idea that children have a "choice".
(more…)
BRETT BREWER - Founder of MySpace.com, President and member of the Board of Directors of Adknowledge ***** (5.0)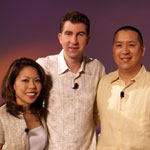 His colleagues call him "a true Internet visionary and an expert in online marketing", and indeed Brett Brewer's knowledge in the digital domain permeates in the World Wide Web as founder of Intermix Media, the publicly traded parent of Myspace.com. Today, he is president and Board member of Adknowledge, a leading online advertising agency firm. In December 2006, Brett was appointed to Trans World Entertainment Corp.'s Board of Directors.
Brett has built several Internet businesses since graduating from UCLA in 1996, the largest of which was Intermix Media, which he sold to News Corp. fpr $673 million in October 2005. He is a leading Internet pioneer with an influential voice in the dynamic, growing online advertising industry. Brett's experience has lead AdKnowledge to be recognized as a Red Herring Top 200 Company for 2006. He is an angel investor in several technology start-ups and active in a number of community and charitable organizations including Big Brothers of Los Angeles and Bizworld.org, a children's education organization.
(more…)
GAIL MUKAIHATA HANNEMANN - Chief Executive Officer for the Girl Scout Council of Hawaii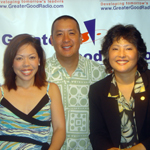 Being a mayor's wife and a career person herself, it seems that there is so much pressure on Gail Mukaihata Hannemann, but apparently she enjoys every moment of her waking life. Gail Hannemann spent more than 15 years in Washington D.C. as congressional aide and professional staff member of the U.S. House of Representatives prior to moving to Hawaii in 1992. Married to Honolulu mayor Mufi Hannemann, Gail currently serves as CEO of the Girl Scouts Council of Hawaii and an active member of various community organizations.
When asked how it felt to be married to the mayor of Honolulu, Gail said that it made her life better in a sense that it became more organized yet stayed appealing. Their professional career, according to Gail, makes for an interesting conversation during the end of the day, which puts their relationship on even stronger ground despite their busy schedules.
(more…)
SUSAN PAGE - VP of Coffee Enterprises, Inc. and columnist for Mid Week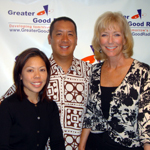 Susan Page embodies everything that characterizes today's powerful career women. As a profession, Susan has become a model, fashion-oriented entrepreneur, emcee, radio show host, public speaker, and writer. But despite all her conquests and successes as a career person, Susan still considers her involvement in the family and raising children as the greatest achievement of her life.

On the other side that tips the scale lies Susan's commitment to the community. Susan has co-hosted the Kapiolani Children's Miracle Network telethon and specials for 22 years and currently serves as a director on the boards of the Kapiolani Health Foundation, Women In Need, and is Vice Chair of the national board of the humanitarian faith-based organization, Heart for Africa. Her involvement with the latter made her realize how minute and irrelevant her problems were relative to those she came across with in Africa.
(more…)




— Next Page »