JOHN DE FRIES - CEO of Hokulia, President and CEO of Native Sun Business Group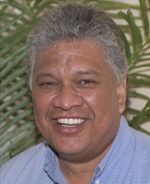 John DeFries has dedicated most of his professional years to promoting the islands of Hawaii. For the past 28 years, he has been directly involved with the State's visitor industry. Today, John sits as president and CEO of Hokuli'a Development, a 1550-acre master plan community on the Big Island.
John owes his career inclination to the exposure that he has had with various cultures, which has also made him realize the value of his own customs and traditions.
"Engaging with people who come from different places in the world is probably an education that I value greatly even to this day," he said.
John's mother, who took care of him and his siblings as they grew up, continues to be his inspiration. But what made a profound impact in his outlook is the passing of his father when he was 28 years old.
(more…)
BARBARA HASTINGS and BARBRA PLEADWELL - Partners at Hastings & Pleadwell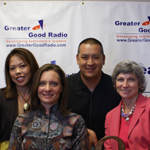 Barbara Hastings and Barbra Pleadwell are partners at one of Hawaii's top 10 PR firms, Hastings & Pleadwell. H&P has worked on environmental preservation, recycling, illegal dumping, tobacco control and homelessness. They maintain their commitment to education through mentorship and an internship program at the firm.
To celebrate their 10th anniversary, Hastings & Pleadwell launched a campaign called 10 Good Deeds for 10 Great Years. The partners have been and are currently involved in a number of non-profit organizations and community initiatives.
(more…)
PONO SHIM - Marketing Executive and Founder of Concierge Services at Ward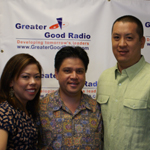 "What I saw in the Concierge at Ward was an opportunity to build relationships," says Pono Shim, who has worked for Ward Properties for 17 years. Seeing an open door to entrepreneurship, Pono accepted the concierge service for the Ward 16 Theatre, becoming its first strategic partner—and beyond this, he saw a brighter prospect in being able to bring individuals and businesses together.
Today, the Concierge Services at Ward plays an important role in meshing people and building stronger ties within the Islands' populace—and what started as a way of "keeping in touch" with friends and family has grown into a database of over 10,000 long term and trusted relationships.
Officially opening in August of 2001, the company strives in building value to consumers and revenues for partnered businesses and organizations.
(more…)
KATE HOGLE - President and Media Director of KWME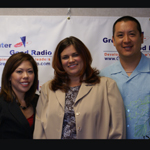 Kate Hogle has worked in radio and TV sales until 1998 when she made a life changing decision of running her own business. In that year, she started Ohana Media Partners with Kit Warrington. Kate currently sits as president and Media Director of KWME, having acquired the company in 2002.
Kate runs KWME with three employees. Through hard work, persistence, determination, and the foresight to grow and change with times, she has retained and grown the company's clients, some of which have been with them for more than 26 years.
(more…)
MARC TILKER - President and Chief Executive Officer of the Marathon Group of Companies
Marc C. Tilker is president and chief executive officer and one of the principal owners of the Marathon Group of Companies. The Marathon Group is composed of BEI Hawaii (Hawaii's largest distributor of industrial chemicals, fertilizers, and agricultural products); HT&T Hawaii (Hawaii's largest heavy and medium-duty truck dealer) including Peterbilt, Volvo and GMC dealerships and BES (BEI Environmental Services) which was sold in December 2005.
Marc spent 10 years with C. Brewer & Company, Ltd. most recently as Executive Vice President and Chief Financial Officer of Brewer Environmental Industries LLC, a $100 million diversified corporation operating on Oahu, Kauai, Maui, and Hawaii with satellite offices in Guam, Tokyo and Seattle. Prior to that Marc was with Deloitte and Touche in Honolulu.
(more…)
CHRIS HARRIS - Partner at Shredex LLC, IslandShell LLC, and Intech Management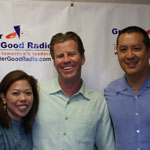 Any one can be of service to others and to the environment in their own special way. Regardless of financial and physical capacity, an individual may perform a civic duty by getting down to the basics.
For Chris Harris, one of the partners at Intech Management, Shredex and Island Shell, it is by collecting trash during a leisurely walk along the beach. Having a strong connection with the ocean, Chris volunteers for the Surfrider Foundation and has been involved with the Blue Water Task Force doing water testing back in college.
(more…)
RON NAGASAWA - Publisher of MidWeek, HILuxury Magazine and iflygo.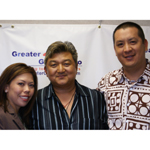 Ron Nagasawa joined then fledgling Midweek in 1984 as a sales assistant. Staying with the company for 24 years, Ron has seen the growth and development of the publication, which today has more than half a million in circulation. Ron stepped up as publisher in 2001.
In this Greater Good Radio interview, he talks about the beginnings of his career working for a foundation catering to disabled children in California. Moving to Hawaii as a teacher for the Department of Education, Ron has worked with special children, which touched his heart and taught him many valuables lessons in life.
(more…)
STAN MASAMITSU - President of Tony Hawaii Automotive Group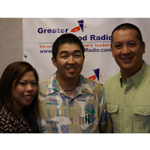 Stan Masamitsu not only inherited a thriving business in a dynamic industry, he has also been imbibed, through his parents, with a heart and mind veered towards helping other people—albeit initially, Stan's intention of joining non-profits was to publicize his company. But to Stan, being able to contribute in a charitable way has had its greater fulfillment.
"As I was getting involved in some of these non-profits I have personal satisfaction in knowing that I could be of assistance to somebody," he said.
(more…)
BARRON GUSS - President and Chief Executive Officer of ALTRES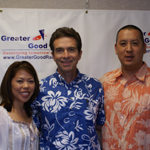 Greater Good Radio brings Barron Guss, president and chief executive officer of Hawaii's largest human resources company, ALTRES. During his free time, he can be found putting his imagination to work in design and technology projects. He is a holder of three U.S. patents including a baby bottle design and a microchip-based, radio-frequency time and attendance system.
He also designs radio control model aircraft and is invited to do flight demonstrations throughout the world.
On top of his seemingly busy lifestyle, Barron actively supports the Muscular Dystrophy Association, Parents and Children Together (PACT), Blood Bank of Hawaii, and Adopt-a-Platoon. He is currently President of the Board at Academy of the Pacific in Honolulu and is the former President of Temple Emanu-El in Honolulu. He is Rotarian and a lifetime member of the Academy of Model Aeronautics.
(more…)
DUSTIN SELLERS - President of Business Development and Marketing for ProService Hawaii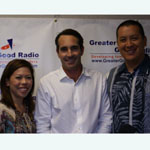 Greater Good Radio brings to the airwaves Dustin Sellers, co-founder of ProService Hawaii, one of Hawaii's largest outsourced employee administration companies. In this interview, Dustin talks about the inception of ProService and its "soulful" origin – having been founded in the outer islands.
He shares his opinion about soccer and why he believes that the state will be able to produce top-notch talents to represent the whole country. Dustin likens the sport to business, which he says "is a long game with a few goals that make all the difference".
(more…)

00:28:14- - 9.70 MB00:28:14- - 9.70 MB

MARK and CHERYL RICHARDS - Founders and Executives of Maryl Group, Inc.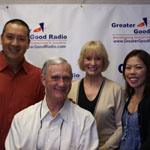 Greater Good features Mark and Cheryl Richards, founders and executives of The Maryl Group, a company that has earned an enviable reputation for master planned communities, commercial centers, custom residential homes, island architecture and impeccable construction.
In this interview, Mark and Cheryl share how they have wound up in Hawaii, engaging in the cyclical world of real estate when they have left a heavy equipment parts manufacturing business in California all for the very same reason. This time around, the couple has been well equipped and fully prepared to face the uncertainties of new beginnings. (more…)
EDGY LEE - Leading Hawaii Filmmaker, Founding Partner of FilmWorks Pacific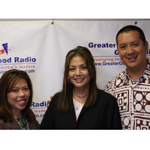 Edgy Lee is Hawaii's leading female filmmaker. Edgy has appeared in various television commercials, shows, and film features in the state and the mainland. She has worked with various prominent individuals in the music and film industry including His Holiness, the 14th Dalai Lama, and the late "Godfather of Reggae" Joe Higgs.

Edgy uses film and the visual media to promote Hawaii to the world and uplift the cause of the marginalized people of the Islands. She has received various accolades from a number of award-giving bodies including the Aloha Filmmakers Visionary Award at the 2005 Molokai Film Festival, Honolulu Star-Bulletin's Ten Who Made A Difference in 2005, and Best Cinematography in the 2002 New York International Independent Film &Video Festival.
(more…)




— Next Page »