KELI'I AKINA - President and Chief Executive Officer of YFC Hawaii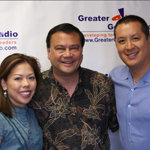 Five years ago, Keli'i Akina and his wife, Patty, recognized the need to open brighter prospects for young people who would become Hawaii's future leaders. In 2002, the couple founded the Center for Tomorrow's Leaders to help identify some of the top future leaders and give them the best available training that they could get.
Keli'i believes that most social problems can be alleviated through leadership. And this has been his mission – to hone the skills and capabilities of the youth to become effective administrators of the community.
(more…)
TODD BRADLEY and BRIAN KEAULANA - Founders of C4 Waterman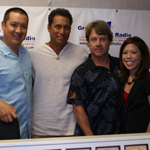 More than highly innovative products, the founders and owners of C4 Waterman, Hawaii-based manufacturers of surfing equipment, have taken to fore the marketing of their lifestyle. Todd Bradley, Brian Keaulana, and Mike Fox base their business philosophy on the four core disciplines of a waterman – balance, endurance, strength, and tradition – leading to their C4 brand. And beyond their mission of advocating the waterman way of life, the C4 owners have grounded a foundation that they hope would protract their already socially veered mindset.
Four months in to their business venture, Bradley, Keaulana and Fox are already riding the huge and fast waves of entrepreneurial success that they wish to reflect back to the community soon.
(more…)
JOHN BOWER - Co-founder and managing partner of Sennet Capital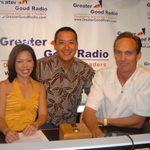 John Bower started his career at an early age of 18, when he began to meet the very people that would be his partners in business years later. Straight out of college, he worked for Hemmeter Development, eventually he made a name for himself as a serial entrepreneur. He also worked for Hawaii Biotech as chief financial and operating officer.
In the past, John has co-founded a number of companies including Access Capital and HealthRev, which expanded to ten states and obtained $5 million annual cash flow. Today John is a proud co-founder and managing partner of Sennet Capital, a merchant bank focusing on mid-market and emerging growth companies.
(more…)
BILL CHEE - President and Chief Executive Officer of Prudential Locations, LLC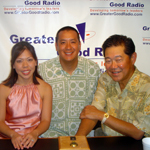 Bill Chee outrightly admitted that naiveté and inexperience helped him and two other colleagues start their real estate business. Topped with risk-taking and inquisitiveness, Bill has brewed all the right characteristics that make an entrepreneur—and a successful businessman he truly has become.
Bill acquired his real estate licensure at the age of 20. He worked his way through college selling properties but constantly failed, eventually trying his hand on banking. However, his stint with First Hawaiian Bank was ephemeral, he consequently tracked back and pursued his real estate endeavor. At the age of 22, Bill started what was to become Prudential Locations, LLC; one of Hawaii's oldest and the largest locally owned real estate brokerage firm.
(more…)
RICK BLANGIARDI - Senior VP and GM of KGMB9 TV, Board of Central Pacific Bank ***** (5.0)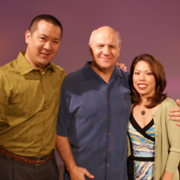 It has been more than 30 years since Rick Blangiardi first stepped in to the television industry, and to him, the journey to the top was a slow but fulfilling endeavor. Rick's career in the broadcasting business has brought him to different locations around the United States. He has worked with CBS Television in New York, KPIX5 in San Francisco, River City Broadcasting in St. Louis, Missouri, and Premier Horse Network in Los Angeles. Early this year, he has gone back to his roots to become senior vice-president and general manager of KGMB9.
Before his career in this industry, Rick was head coach and defensive coordinator for the University of Hawaii football team. He has spent many years living a dream as an athlete and eventually a coach. However, necessity forced him to change course and find a more lucrative profession to support his family.
(more…)
KONISHIKI - Former Sumo wrestling champion, Recording Artist and Founder of the Konishiki Kids Foundation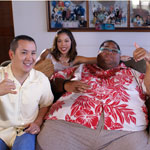 Born Saleva'a Fauali Atisano'e, Konishiki Yasokichi was the first foreign-born sumo wrestler to be named champion or Ozeki. Konishiki won his first 11 matches as an amateur athlete in the Japanese sport. He left after more than 15 years with the Sumo Association and started his own business as a marketing professional, publicizing his persona through television. Konishiki has appeared in several TV advertisements for Japanese companies and products. He is also an established recording artist, debuting in the music scene in 2000.
All of Konishiki's successes are put in to good use as he strives to uplift the lives of not only his family and relatives but also the hundreds of children who are on the verge of losing hope at such a young age. Konishiki founded the Konishiki Kids Foundation to mentor and guide disadvantaged children towards the right path. One of the main philosophies that the foundation wants to put forward is the idea that children have a "choice".
(more…)
JUNE JONES - Head Coach of the University of Hawaii Football Team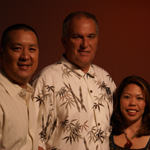 June Jones claims the title of the winningest coach in the history of the University of Hawaii's football team. In his eight seasons with UH as head coach, June has also bagged the Western Athletic Conference Coach of the Year twice, in 1999 and 2006. All these accomplishments stem from a consequential decision. After being offered a contract to continue as the San Diego Charger's head coach, June opted to take the head-coaching job at Hawaii when it was offered, choosing an indelible challenge over a sizeable paycheck.
In his many years of involvement with the sport as coach and player, June has been decorated with numerous awards and has helped other individuals reach their full potential in this gridiron sport. In 1982, June was a player coach in helping the Toronto Argos to a division title. In 1984, while coaching in the USFL with the Houston Gamblers, he had two receivers catch over 100 passes for the first time in professional history.
(more…)
JOHN DEAN - Managing Director of Tuputele Ventures, Managing General Partner of Startup Capital Ventures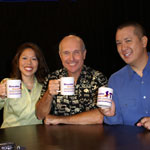 John Dean stands as a legend in the American banking industry for rescuing several financial institutions on the verge of collapse. Nicknamed 'bank turn-around specialist', John lead the re-birth of five major baking institutions which included the Bank of Oklahoma in 1980s, which became the most profitable in the State three years after he stepped at the helm of the company.
His tenure at the Silicon Valley Bank has also significantly improved company portfolio. In his eight years, assets grew from $935 million to $5.5 billion; employees from 235 to over 1,000; and market capitalization from $63 million to a high of over $3 billion.
Having been in the industry for more than three decades, he has gathered the right know-how and experience to become a potent financial advisor to top CEOs and companies.
(more…)
RICK BLANGIARDI - Senior VP and GM of KGMB9 TV, Board of Central Pacific Bank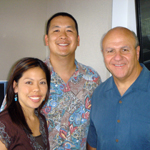 Sometimes people stop following their dreams to meet the practical demands of reality. And this is what senior VP and GM of KGMB TV, Rick Blangiardi did when he shifted his career from football coach to corporate executive to support the needs of his family.
Blangiardi might have lost a dream-turned-reality, but this did not stop him from being a facilitator of motivation and inspiration. Being positioned high up in the corporate ladder, Blangiardi believes in creating a challenging environment where employees can enhance their skills through the guidance of a mentor—the same principle he used as an assistant football coach.
(more…)