CLINT CHURCHILL - Trustee of the Estate of James Campbell, former Commander of the Hawaii Air National Guard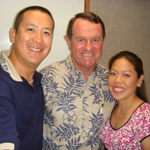 Clinton Churchill's personal and professional experience spans industries and geographies, and he uses this eclectic background as a tool to reach out to the community.
A former commander of the Hawaii Air National Guard, Clint-who moved to the Islands with his wife 39 years ago-sits as trustee to The Estate of James Campbell, an organization administering the assets held in trust under the will of James Campbell. He is also a Board member for the Bank of Hawaii and Hawaii Pacific Health, and an Executive Board Member and Past President of the Boy Scouts of America - Aloha Council
(more…)
SHELLEY WILSON - Founder and President of Wilson Homecare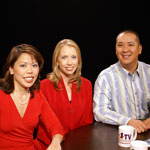 At a young age of 21, Shelley Wilson decided to start her business, Wilson Homecare. She was recognized in 2003 by Pacific Business News as one of Hawaii's 40 Under Forty, and was one of the fastest 50 companies two years in a row. Her company was also recognized in Forbes Magazine with an outstanding small business award. She's actively involved with different business community organizations such as the Chamber of Commerce and the Healthcare Association of Hawaii to name a few. And she also provides international support to aid underprivileged children in Africa and Vietnam.
Shelley Wilson came to Hawaii from the frigid weather of Iowa to ameliorate from an accident incurred from her military duty. Incapacitated for several years, Shelley was admitted to the Tripler Army Medical Center where she awaited full-recovery. Her humbling experience with her friends and medical staff during her convalescence galvanized her to stay in Hawaii and put up her own business veered towards care for the sick and injured.
(more…)
ADMIRAL RJ "ZAP" ZLATOPER - Trustee at The Estate of James Campbell, Former Commander-In-Chief of the United States Pacific Fleet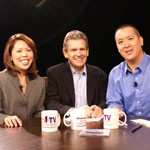 Admiral RJ "Zap" Zlatoper's work life spans four different careers, a verification of his versatile and well-rounded mindset. Admiral Zlatoper was a former commander-in-chief of the U.S. Pacific Fleet, the world's largest naval command encompassing half the Earth's surface, and including more than 190 ships, 1600 aircraft, and 200,000 personnel, with an operating budget of $5 billion per year.
After a distinguished naval career, he became co-chairman of the board and chief executive officer of Sanchez Computer Associates, Inc., a banking software company rated 45th on the Forbes magazine list of the 200 best small companies in the U.S.
(more…)
DANIEL K. INOUYE - United States Senator from Hawaii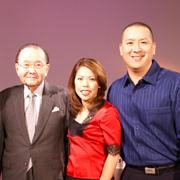 Daniel Inouye has gone through life-changing events that would eventually put him at the forefront of the country's political arena. Today he is a senator who relentlessly advocates the cause of Hawaiians, the very people he has grown to identify with. Senator Inouye has also played a major role in shaping the defense policies of the United States. He has worked to strengthen the armed forces, and enhance the quality of life for military personnel and their families.
Despite being an ethnic minority, young Daniel Inouye displayed a true sense of patriotism as a soldier who fought wholeheartedly against the axis powers in World War II. In March 1943, he enlisted in the U.S. Army's 442nd Regimental Combat Team, the famed "Go For Broke" regiment. He was soon promoted to the rank of Sergeant and was designated as a combat platoon leader during the Italian campaign. He slogged through nearly three bloody months of the Rome Arno campaign with the U.S. Fifth Army.
(more…)
JEFF WATANABE - Founding partner of Watanabe Ing & Komeiji LLC, Chairman of the Consuelo Zobel Alger Foundation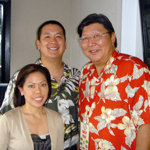 Jeff Watanabe is a tireless business and community leader, being member of the board of more than a dozen for-profit and non-profit organizations. He is a founding partner of Watanabe Ing & Komeiji LLC, which he established with colleagues in 1971. At this time, Watanabe Ing. and Komeiji LLC was the youngest of its kind which went head-to-head with the five biggest law firms in the state.
Jeff is also the chairman of the Consuelo Zobel Alger Foundation, which works with hundreds of other non-profit organizations in Hawaii and the Philippines.
Greater Good Radio brings back Jeff Watanabe, a man of considerable experience in social entrepreneurship. In this interview, he talks about his time in Washington working under Senator Daniel Inouye, and how the senior politician had influenced him in to going back to Hawaii and give back to the very people who brought him to his current standing.
Jeff also shares his view on mentorship and how this significantly helps in the formation of values of the coming generation of leaders.
"Mentors can help you judge how big a problem is which is very difficult to do when you see a new problem that you never saw before," Jeff said. "So I think that's one thing that people ought to be doing."
Listen to Evan and Kari's interview with Jeff Watanabe, and find out more about his unflagging involvement in the community.
Listen on Youtube:
DON DONG-KYUN KIM - President of Sony Hawaii Company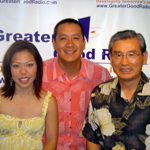 Don Kim did not let language and cultural barriers get in the way of his professional aspirations. This attitude, along with persistence and dedication, eventually led him to become Sony Hawaii's top honcho. Coming to the islands from Japan in 1972, Don worked his way up the corporate ladder notwithstanding his minimal command of the English language.
With Don Kim at the helm, Sony Hawaii was able to increase its sales by 64 per cent from 2004 to 2005. This year, Sony sets their sales target to 250 million, thanks to the growing demand of the US Continental and PX military markets.
(more…)
GENERAL STEVEN HUMMER - Commanding General, Marine Corps Base Hawai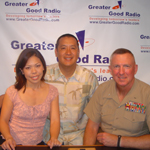 Brigadier General Steven Hummer carries a handful of experience and knowledge under his belt. His more than three decades in the Marine Corps has brought him to work in different divisions within the Marines, and fairly recently, as a commanding officer of the 1stMARDIV in Operation Iraqi Freedom I.
Brigadier General Hummer has received more than a dozen commendations for his enduring participation in the military. And of all the awards and medals he holds, it is the Military Outstanding Volunteer Service Medal that he considers most important—a proof to the military's commitment in serving not only the nation, but also the local community and its people.
(more…)
JERRY COFFEE - Retired Navy captain, keynote speaker, author and media commentator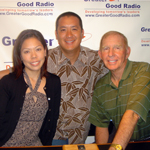 Retired Navy Captain Jerry Coffee has spent 7 years and 9 days as a prisoner of war in North Vietnam, mostly in solitary confinement. Captain Coffee, along with his comrades, endured physical and psychological torture, not to mention the agony of being away from home and loved ones.
To this day, his experience serves as an inspiration to thousands, or even millions, around the world—his story withstanding the test of time. Capt. Coffee considered those years under communist incarceration an episode that should be heard, and this became his purpose. Retiring from the military, Capt. Coffee started a civilian career as a professional speaker and author, sharing his stories to thousands of people across America and overseas.
(more…)
NAOMI HAZELTON and JAMIE GIAMBRONE - Owners and publishers of Pacific Edge Magazine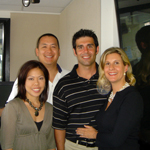 Without capital or financial backing, Naomi Hazelton and Jamie Giambrone were able to put together Pacific Edge Magazine, using only their ability to establish rapport and build thriving relationships with their sponsors and contributors.
Their interpersonal skills were backed by their passion and enthusiasm, and ultimately, their drive to realize a dream. These factors all contribute to the success of their business magazine, focusing on young professionals aged 22-39 years—a demographic group that no other Hawaiian publication has ever touched base on.
(more…)
ADMIRAL THOMAS FARGO - Retired Navy Admiral and Commander of the Pacific Command, President of Trex Enterprises Corp, Chairman Loea Corp, Chairman Sago Systems Inc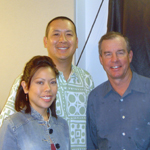 Retired commander, Admiral Thomas Fargo's years of experience in the military has become a significant factor in his current seating as a corporate executive. Now the CEO of Trex Enterprises, a high-tech research and development company, Admiral Fargo is able to use his skills and knowledge to mold an easy transition and operate effectively in the business world.
As a top military officer, Admiral Thomas Fargo has traveled around the globe mostly in the Pacific region to help establish economic and security ties with the orient. Admiral Fargo's decades of experience in the Navy brought him to understand different cultures and instill in him a sense of understanding and tolerance, prerequisites to peaceful coexistence.
(more…)
DANIEL AKAKA - U.S. Senator for the State of Hawaii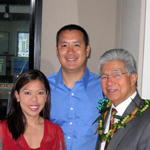 Senator Daniel Akaka's social involvement has its roots from the beginning of his working career. Senator Akaka's public service began in the mid-40s as a welder-mechanic for the US Army Corps of Engineers, gradually making his way to mainstream government to become the United States' first senator of Native Hawaiian ancestry—after years of serving the State of Hawaii in various departments.
Senator Akaka is a ranking member of several governmental committees including the Veterans' Affairs Committee, and the Energy and Natural Resources Subcommittee on National Parks Historic Preservation and Recreation amongst many others. He has received more than half a dozen awards and recognitions throughout the course of his political career.
(more…)
— Next Page »