The aftershow portion of our interview gives us the opportunity to really get into the finer details without the time constraint and pressure of the radio show.
You will get to hear unscripted, impromptu and candid answers from our guest to questions that have helped them succeed. Some of their slip-ups turned to learning experiences quickly and they share with our listeners tips on how not to make the same mistakes they did. Hear advice on how to balance a personal life with a successful business life. Get insider tips of what a Board would look for when seeking their next CEO. Find out if an elevator pitch is hitting the right singing pitch in the elevator.
Subscribe and know more than what your co-worker or competitor may know. Don't miss out or be the last to hear the secrets of success ...
Subscribe to all aftershows
$29.95 per month and archived aftershows for $1.99 each.
CONGRESSMAN ED CASE - U.S. Congressman running for U.S. Senate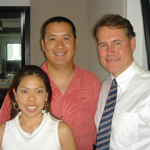 Congressman Ed Case represents 650,000 people, the only member of congress with such number, in the U.S. House of Representatives.
Case's job entails that—Hawaii being 5000 miles from the DC—federal budgets are being spent "appropriately in Hawaii in the right programs and at the right amounts", making his role vital in the state's development and progress.
In this exclusive Greater Good Radio interview—his first media appearance after his announcement of running for senate—Ed Case speaks about his role as Hawaii's advocate to the U.S. federal government.
(more…)

00:31:14- audio/mpeg - 12.51 MB


Buy Exclusive Aftershow $5.95

JOE C RICE - President and CEO of Mid Pacific Institute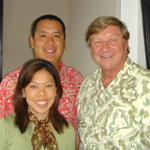 Some of us may only experience it vicariously in the movies but Joe Rice's life story is a real drama.
However, this did not stop him from achieving his goals in life, making him an inspiration to thousands.
Listen to this interview as Joe Rice shares his experiences as a child growing up under the wrath of his step-father; his childhood filled with anxiety, fear, hatred, and destitution, offset by the love given by his mother and hope offered by various individuals who come along his way.
(more…)

00:29:57- audio/mpeg - 10.47 MB


Buy Exclusive Aftershow $5.95

STEPHEN "STEVE" METTER - CEO of MW Group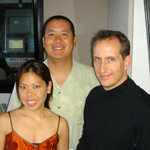 Steve Metter started his career as an 18-year old. Young and full of dreams, Metter was able to buy his own condominium which he eventually sold netting $4500. He used the money and some loans to fund his college education.
"I had to pay for school some way and I realized, not taking some part-time jobs, that school was the solution and that working right out of school was not an option," he said. "So now I had to figure a way to pay for it because my parents weren't in that position and so this was a vehicle to do that and it happened to work."
(more…)

00:29:48- audio/mpeg - 11.94 MB


Buy Exclusive Aftershow $5.95

ROY YAMAGUCHI - Owner and Founding Chef of Roy's Restaurants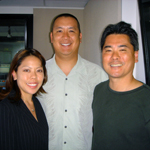 Roy Yamaguchi is one of the world's most famous and successful chefs and restauranters. Roy was the first Hawaii recipient of the James Beard Foundation Award and was featured in Forbes Magazine. Using his local roots and worldwide experience, Roy has put together a world class business. He's an author of numerous books, appeared on TV and has his own line of designer cookware.
(more…)

00:29:57- audio/mpeg - 10.76 MB


Buy Exclusive Aftershow $5.95

« Previous Page — Next Page »