WILLIAM DONOHOE - President of The Shipping Shack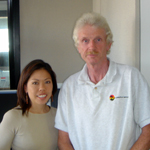 William Donohoe turned an ostensibly fatal ailment into an opportunity to make his dreams come to life.
In January 2002, Donohoe was diagnosed with Arnold-Chiari malfunction (ACM), a congenital brain anomaly, which rendered him futile during the course of his operation and recovery.
He used his amelioration period to plan his shipping business aptly named The Shipping Shack.
(more…)

00:28:46- audio/mpeg - 11.53 MB

Lots to Celebrate
Wow! The weather has been unbelievable. It has been raining and raining and raining. I don't remember one day in the past couple weeks that it didn't rain at all. The kids at school had so much pent up energy because they couldn't go out for recess and release their energy and Buddy's class also had a lot of pent up energy. It's so funny how rain does this to kids. The bad weather has been a bummer for me because Kolton was supposed to be taking his pictures for his 1st birthday, but with the rain it's been impossible. Whenever we do take the pictures I hope that the artist is able to finish it in time for his party.
Speaking of birthdays, I just turned 32! I had a great birthday as always with my family. Evan spoils me all kinds of things. I am not into spending a lot of money, I just like a lot of time spent on doing or receiving thoughtful things. We went to Cirque Hawaii at the Waikiki 3 Theatres and it was an incredible production. I would highly recommend it for the locals or visitors. Evan and I agree that it was the best show we've seen in Hawaii so far. If you're thinking about going to see it, don't order your tickets online, do it over the phone. Evan saved $100 or maybe more. I don't know why the price list on the website is so high, but when he called, the tickets were half of what it showed on the website. Kind of weird…but, a highly recommended show for everyone!
So we've had many interviews since the last time I journaled. Many, many, many incredible people. (more…)
Catching up
Arts at Marks mtg
Downtown Planet mtg
PBN update
Mike McCartney and Rick Blangiardi mtg
Erik Hormann of California State University at California State University at Chico SIFE team
Larry Johnson - retired CEO of Bank of Hawaii interview
Joey Caldarone - President of Joseph Caldarone Inc interview
Colin Yokoyama meeting regarding BRIDGE Program
WeSellThings4U coincidence
PBS planning meeting
Business Game Plan
New diet with Dr. Ferchoff

Free Contents :-


00:11:18- audio/mpeg - 4.53 MB

CONGRESSMAN ED CASE - U.S. Congressman running for U.S. Senate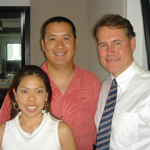 Congressman Ed Case represents 650,000 people, the only member of congress with such number, in the U.S. House of Representatives.
Case's job entails that—Hawaii being 5000 miles from the DC—federal budgets are being spent "appropriately in Hawaii in the right programs and at the right amounts", making his role vital in the state's development and progress.
In this exclusive Greater Good Radio interview—his first media appearance after his announcement of running for senate—Ed Case speaks about his role as Hawaii's advocate to the U.S. federal government.
(more…)

00:31:14- audio/mpeg - 12.51 MB


Buy Exclusive Aftershow $5.95

JOE C RICE - President and CEO of Mid Pacific Institute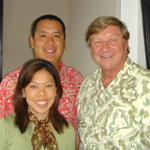 Some of us may only experience it vicariously in the movies but Joe Rice's life story is a real drama.
However, this did not stop him from achieving his goals in life, making him an inspiration to thousands.
Listen to this interview as Joe Rice shares his experiences as a child growing up under the wrath of his step-father; his childhood filled with anxiety, fear, hatred, and destitution, offset by the love given by his mother and hope offered by various individuals who come along his way.
(more…)

00:29:57- audio/mpeg - 10.47 MB


Buy Exclusive Aftershow $5.95

STEPHEN "STEVE" METTER - CEO of MW Group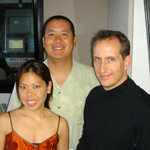 Steve Metter started his career as an 18-year old. Young and full of dreams, Metter was able to buy his own condominium which he eventually sold netting $4500. He used the money and some loans to fund his college education.
"I had to pay for school some way and I realized, not taking some part-time jobs, that school was the solution and that working right out of school was not an option," he said. "So now I had to figure a way to pay for it because my parents weren't in that position and so this was a vehicle to do that and it happened to work."
(more…)

00:29:48- audio/mpeg - 11.94 MB


Buy Exclusive Aftershow $5.95

Evan returns
Evan returned on Saturday, early morning. Our house was full of excitement for his return. Kolton was up at 6:00 am as usual, so after his feeding I woke up and tried to do any last minute things necessary before Evan got home. I wanted to make sure things were done when he was away so that he didn't think that I was just sitting around watching TV or relaxing. The weird thing is that while he was gone on this trip I told myself that I would try and find some relaxation time, but no fail, it didn't happen. Most of the nights I was up till midnight working on a list of TO DO things I made myself. I accomplished most of it, just two things was not checked off – scrap booking and figuring out Print Shop Pro. I will need to make time to do those things eventually. And as I mentioned about needing to do so much to pack Evan before he left, now it's the unpacking. Most of it is done; I finished all of the laundry at least today. Now it's just the bits and pieces that need to be organized and put away.
(more…)