STEVEN AI - President and CEO of City Mill Co. Ltd.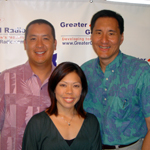 "Shirtsleeves to shirtsleeves in three generations" basically means that the first generation in a family-run business starts and grows the company, the second generation drives it, and the third blows it, as explained by Steven Ai. But for the president and CEO of City Mill, Steven and his sister, Carol try to maintain and preserve a legacy that their grandfather started more than 100 years ago.
To lay proof to this claim and refute the business proverb are the various awards they have received as proprietors of City Mill. In 2004, the company was awarded the Psychologically Healthy Workplace Award by the Hawaii Psychological Association. In the same year, Steven and Carol were honored the Retailer of the Year and Retail Business of the Year awards by the Retail Merchants of Hawaii.
(more…)
CRYSTAL ROSE - Partner in Bays, Deaver, Lung, Rose & Baba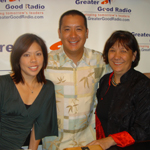 Crystal Rose started her career as an associate at Carlsmith-Ball before becoming a Construction Law lecturer at the University of Hawaii from 1986 to 1989. She eventually became a partner at Bays et al in charge of commercial, real estate, construction and trust litigation.
In 2000 and 2005, Crystal received the O'o Award – Hawaiian Business Person of the Year, and the Pacific Business News Business Woman of the Year Award, for her outstanding performance as an entrepreneur. And complementing these honors is her involvement in more than a dozen community organizational boards, demonstrating her status as a powerhouse in both the business and non-profit community in the State.
(more…)
JEAN HIGGINS - Producer of LOST on ABC Television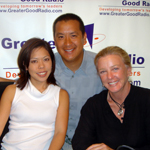 Jean Higgins made a huge leap of faith when she decided to change her professional path—from oceanographic engineering to theater acting. But the move proved to be the right thing for Jean who eventually entered the world of film and TV production—away from the glitz and glamour of being a star, but just as important to keep the show running. Since her transition, Jean became responsible for overseeing the production of more than $500 million in motion picture and television projects.
Jean currently produces the show "Lost" which will run on its third season this year. She says the hit TV program is a perfect show for this day and age due to its delectable escapist quality fit to subvert today's problems.
(more…)
DENNIS FRANCIS - President of Star Bulletin and MidWeek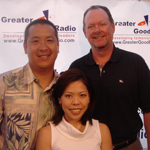 It may sound ironic but being a college drop-out proved to be Dennis Francis' ticket to success. At the age of 20, Dennis began his career in the entry-level management position for a local daily newspaper. Favorably, his new-found profession emanated a bright path leading to his future. Consequently, Dennis quit college and focused on making a living—a move that would make him an important figure in Hawaii's print media.
(more…)
T. HALE BOGGS - Partner in Manatt, Phelps and Phillips, Director of HiBEAM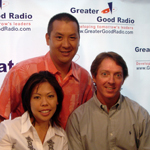 Passion and dedication to what he believes can make a difference bring Hale Boggs a considerable share of rewards through his career and volunteer efforts. In 1998, Hale founded his firm's Palo Alto office from scratch. Starting out in an apartment space, he and an associate brought together a team which would eventually outperform Manatt's other offices across the country.
Hale's association with BizWorld Foundation not only fulfills his philanthropic realizations but also builds connections with business prospects—this while seeing children learn more about entrepreneurship and the underlying entrepreneurial spirit.
(more…)