MARSHA NADALIN - Owner of Marsha Nadalin Salon & Spa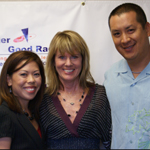 Marsha Nadalin trudged the arduous path from employee to business owner – in the process acquiring skills, knowledge and experience to stand as cream-of-the-crop in the cosmetology industry in Hawaii. Marsha brought Susan Thomas Salon in 1993 and changed its image and expanded its services to appeal to both male and female clients.
But Marsha has never forgotten the community that has helped bring to her all the accomplishments and successes. Marsha Nadalin is involved in charitable projects that benefit not only the local community but also other communities in times of need.
(more…)
GENE AWAKUNI - Chancellor of University of Hawaii, West Oahu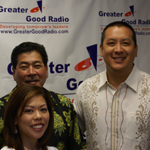 Being a university administrator is a daunting task; one has to deal with the academic programs offered to thousands of students, and also, manage hundreds of staff and faculty members. But Gene Awakuni, chancellor of University of Hawaii at West Oahu, is more than equipped to handle such challenge.
Gene has the knowledge and experience that puts him in the shoes of the myriad of youth who veer off path, and then rise up to become successful in both life and career. His tool is his past and the insights he has learned from it.
(more…)
TOM ZIMMERMAN - President of Central Pacific HomeLoans, Inc.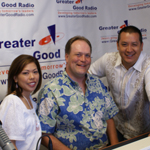 "Take the leap and have fun doing it," advises Tom Zimmerman, president and director of Central Pacific Homeloans, to individuals who want to venture into business.
Tom has more than 12 years of experience as a mortgage professional, and combined with his zeal for entrepreneurship, has become an effective business leader in this side of the financial industry.
(more…)
BOB DOVE - President and Chief Executive Officer of Hawaii Employers' Mutual Insurance Company, Inc. (HEMIC)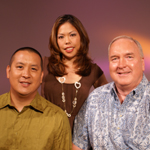 No employees, no plan, and no money – these were the challenges that attracted Bob Dove to run the state's largest writer of workers' compensation insurance. Under Bob's leadership, Hawaii Employers' Mutual Insurance Company, Inc. (HEMIC) was able to sign 292 policies amounting to $1.3 million in premiums, within its first month operation.
HEMIC is a high quality, competitive insurance company that is today's leader in Hawaii's workers' compensation insurance industry.
(more…)
STANFORD CARR - President of Stanford Carr Development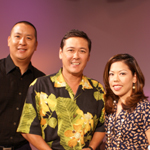 Stanford Carr has tilled the land from a very young age and gathered much knowledge as a vernal farmer. This early childhood experience would eventually reflect on his professional career as one of the most innovative and dynamic real estate developers in the state.
Today, Stanford is president of Stanford Carr Development, an acknowledged leader in the Hawaii land development industry. Stanford has founded the company in 1990 and has since changed the Hawaii landscape with his master-planned communities.
(more…)