REBECCA PARKER - President and Chief Executive Officer of M. Dyer & Sons, Inc.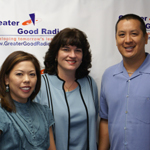 Moving is a stressful venture, according to president and CEO, Rebecca Parker, 20-year veteran of one of the largest and most progressive moving firms in the Pacific. It is by taking care of the clients, and not just their belongings, that sets M. Dyer & Sons approach to customer service apart from other players in the industry.
With four decades of experience, M. Dyer & Sons has learned how to cope with the stresses of moving incurred to clients, at times offering not just their core services but also empathy and a heart that understands their customer's situation.
(more…)
SANFORD MURATA - President of Sanford Murata, Inc.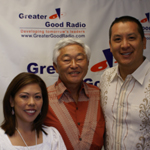 Sanford Murata makes productive and philanthropic use of his 41 years in the real estate industry. He wants to pass on the knowledge and experience he has gained over the years by acting as a bridge to the disadvantaged, providing them opportunities that they may otherwise not receive from anywhere else.
As president and chief executive officer of Sanford Murata Inc., Sanford has learned to engrain a social value philosophy in his company's business activities.
(more…)
TIM DICK - Founder and Vice-chairman of Hawaii Superferry, Principal behind UseHalf.org, and Co-founder of TRUSTe.org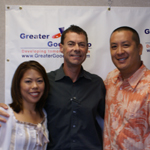 Tim Dick has co-founded not only some of the world's top web companies but also a number of web-based initiatives veered towards uplifting the community and caring for the environment. His various programs – TRUSTe.org, UseHalf.com, and Grassroots.org – have made huge and lasting impact on a broad scope of society.
His sense of triple bottom line execution of business activities stems from parental didactics, which he believes has been a significant factor in his proclivity towards reaching out.
(more…)
KELI'I AKINA - President and Chief Executive Officer of YFC Hawaii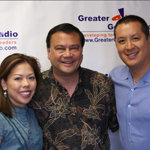 Five years ago, Keli'i Akina and his wife, Patty, recognized the need to open brighter prospects for young people who would become Hawaii's future leaders. In 2002, the couple founded the Center for Tomorrow's Leaders to help identify some of the top future leaders and give them the best available training that they could get.
Keli'i believes that most social problems can be alleviated through leadership. And this has been his mission – to hone the skills and capabilities of the youth to become effective administrators of the community.
(more…)