MARK and CHERYL RICHARDS - Founders and Executives of Maryl Group, Inc.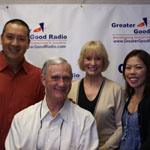 Greater Good features Mark and Cheryl Richards, founders and executives of The Maryl Group, a company that has earned an enviable reputation for master planned communities, commercial centers, custom residential homes, island architecture and impeccable construction.
In this interview, Mark and Cheryl share how they have wound up in Hawaii, engaging in the cyclical world of real estate when they have left a heavy equipment parts manufacturing business in California all for the very same reason. This time around, the couple has been well equipped and fully prepared to face the uncertainties of new beginnings. (more…)
EDGY LEE - Leading Hawaii Filmmaker, Founding Partner of FilmWorks Pacific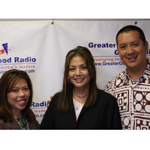 Edgy Lee is Hawaii's leading female filmmaker. Edgy has appeared in various television commercials, shows, and film features in the state and the mainland. She has worked with various prominent individuals in the music and film industry including His Holiness, the 14th Dalai Lama, and the late "Godfather of Reggae" Joe Higgs.
Edgy uses film and the visual media to promote Hawaii to the world and uplift the cause of the marginalized people of the Islands. She has received various accolades from a number of award-giving bodies including the Aloha Filmmakers Visionary Award at the 2005 Molokai Film Festival, Honolulu Star-Bulletin's Ten Who Made A Difference in 2005, and Best Cinematography in the 2002 New York International Independent Film &Video Festival.
(more…)
GLENN SEXTON - Vice-President and General Manager of Xerox Hawaii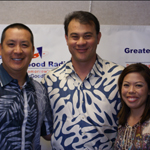 Xerox has been credited for changing how we do business today. The multinational company has invented the copier machine and, albeit lesser known, was behind a number of communication technology innovations that has marked the lifestyle revolution of our era – this includes the fax machine, laser printer, Ethernet, computer mouse and the first personal computer, the Alto.
This leadership role has attracted Glenn Sexton to work and stick with the company – for 27 years and running. Glenn started on sales and within five years has moved up to managerial level. Today he is vice-president and general manager of Xerox Hawaii.
(more…)
MAX BOTTICELLI - President and Chief Executive Officer of University Health Alliance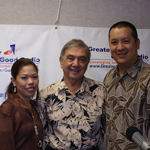 Max Botticelli has been unwaveringly involved in Hawaii's healthcare industry for more than five decades, and has been at the forefront in advancing the state of healthcare in the islands for many years. He, along with a few colleagues, founded the University Health Alliance as a way of influencing the quality of care that is delivered in Hawaii.
Today, Max runs key positions in the third largest commercial health insurer in Hawaii with more than 1,500 employees.
(more…)