BARBARA HASTINGS and BARBRA PLEADWELL - Partners at Hastings & Pleadwell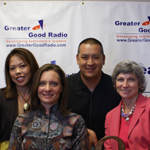 Barbara Hastings and Barbra Pleadwell are partners at one of Hawaii's top 10 PR firms, Hastings & Pleadwell. H&P has worked on environmental preservation, recycling, illegal dumping, tobacco control and homelessness. They maintain their commitment to education through mentorship and an internship program at the firm.
To celebrate their 10th anniversary, Hastings & Pleadwell launched a campaign called 10 Good Deeds for 10 Great Years. The partners have been and are currently involved in a number of non-profit organizations and community initiatives.
(more…)
PONO SHIM - Marketing Executive and Founder of Concierge Services at Ward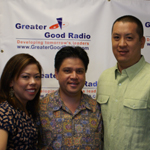 "What I saw in the Concierge at Ward was an opportunity to build relationships," says Pono Shim, who has worked for Ward Properties for 17 years. Seeing an open door to entrepreneurship, Pono accepted the concierge service for the Ward 16 Theatre, becoming its first strategic partner—and beyond this, he saw a brighter prospect in being able to bring individuals and businesses together.
Today, the Concierge Services at Ward plays an important role in meshing people and building stronger ties within the Islands' populace—and what started as a way of "keeping in touch" with friends and family has grown into a database of over 10,000 long term and trusted relationships.
Officially opening in August of 2001, the company strives in building value to consumers and revenues for partnered businesses and organizations.
(more…)
KATE HOGLE - President and Media Director of KWME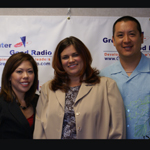 Kate Hogle has worked in radio and TV sales until 1998 when she made a life changing decision of running her own business. In that year, she started Ohana Media Partners with Kit Warrington. Kate currently sits as president and Media Director of KWME, having acquired the company in 2002.
Kate runs KWME with three employees. Through hard work, persistence, determination, and the foresight to grow and change with times, she has retained and grown the company's clients, some of which have been with them for more than 26 years.
(more…)
MARC TILKER - President and Chief Executive Officer of the Marathon Group of Companies
Marc C. Tilker is president and chief executive officer and one of the principal owners of the Marathon Group of Companies. The Marathon Group is composed of BEI Hawaii (Hawaii's largest distributor of industrial chemicals, fertilizers, and agricultural products); HT&T Hawaii (Hawaii's largest heavy and medium-duty truck dealer) including Peterbilt, Volvo and GMC dealerships and BES (BEI Environmental Services) which was sold in December 2005.
Marc spent 10 years with C. Brewer & Company, Ltd. most recently as Executive Vice President and Chief Financial Officer of Brewer Environmental Industries LLC, a $100 million diversified corporation operating on Oahu, Kauai, Maui, and Hawaii with satellite offices in Guam, Tokyo and Seattle. Prior to that Marc was with Deloitte and Touche in Honolulu.
(more…)