JOHN BOWER - Co-founder and managing partner of Sennet Capital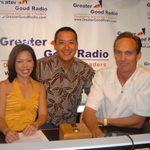 John Bower started his career at an early age of 18, when he began to meet the very people that would be his partners in business years later. Straight out of college, he worked for Hemmeter Development, eventually he made a name for himself as a serial entrepreneur. He also worked for Hawaii Biotech as chief financial and operating officer.
In the past, John has co-founded a number of companies including Access Capital and HealthRev, which expanded to ten states and obtained $5 million annual cash flow. Today John is a proud co-founder and managing partner of Sennet Capital, a merchant bank focusing on mid-market and emerging growth companies.
(more…)
Tenth Pacific Century Fellows Class Selected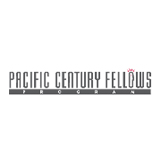 The Pacific Century Fellows (PCF) Program is pleased to announce the selection of its tenth class of Fellows, comprised of 32 men and women, including five from the neighbor islands. The PCF program identifies, encourages and helps to develop and strengthen island leaders.
Modeled after the White House Fellows Program and founded by Mayor Mufi Hannemann, the Fellows are chosen on the basis of a written application and personal interview conducted by a blue-ribbon panel of judges. The committee considers educational background; current career responsibilities, noting any special achievements as well as the comments of superiors; involvement in community activities; communication skills; and strength of character in evaluating the candidates. Individuals who are chosen have shown strong intellectual and leadership abilities in the early and mid-stages of their careers, and who have the potential to make significant contributions to the community in the future.
(more…)
BILL CHEE - President and Chief Executive Officer of Prudential Locations, LLC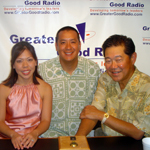 Bill Chee outrightly admitted that naiveté and inexperience helped him and two other colleagues start their real estate business. Topped with risk-taking and inquisitiveness, Bill has brewed all the right characteristics that make an entrepreneur—and a successful businessman he truly has become.
Bill acquired his real estate licensure at the age of 20. He worked his way through college selling properties but constantly failed, eventually trying his hand on banking. However, his stint with First Hawaiian Bank was ephemeral, he consequently tracked back and pursued his real estate endeavor. At the age of 22, Bill started what was to become Prudential Locations, LLC; one of Hawaii's oldest and the largest locally owned real estate brokerage firm.
(more…)