SHELLEY WILSON - Founder and President of Wilson Homecare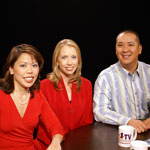 At a young age of 21, Shelley Wilson decided to start her business, Wilson Homecare. She was recognized in 2003 by Pacific Business News as one of Hawaii's 40 Under Forty, and was one of the fastest 50 companies two years in a row. Her company was also recognized in Forbes Magazine with an outstanding small business award. She's actively involved with different business community organizations such as the Chamber of Commerce and the Healthcare Association of Hawaii to name a few. And she also provides international support to aid underprivileged children in Africa and Vietnam.
Shelley Wilson came to Hawaii from the frigid weather of Iowa to ameliorate from an accident incurred from her military duty. Incapacitated for several years, Shelley was admitted to the Tripler Army Medical Center where she awaited full-recovery. Her humbling experience with her friends and medical staff during her convalescence galvanized her to stay in Hawaii and put up her own business veered towards care for the sick and injured.
(more…)
ADMIRAL RJ "ZAP" ZLATOPER - Trustee at The Estate of James Campbell, Former Commander-In-Chief of the United States Pacific Fleet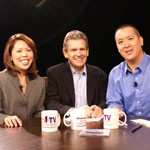 Admiral RJ "Zap" Zlatoper's work life spans four different careers, a verification of his versatile and well-rounded mindset. Admiral Zlatoper was a former commander-in-chief of the U.S. Pacific Fleet, the world's largest naval command encompassing half the Earth's surface, and including more than 190 ships, 1600 aircraft, and 200,000 personnel, with an operating budget of $5 billion per year.
After a distinguished naval career, he became co-chairman of the board and chief executive officer of Sanchez Computer Associates, Inc., a banking software company rated 45th on the Forbes magazine list of the 200 best small companies in the U.S.
(more…)
Keeping life in perspective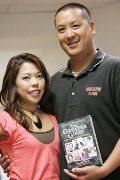 The "Greater Good" radio and television programs spawn a book that provides inspiration on the go
STORY SUMMARY »
Ever wondered how Hawaii's most successful business leaders rose to the top? You might be surprised by the answers.
A Honolulu nonprofit funds groups that aid women and children
Women provide the foundation for families, so communities rely on them. This is why the Women's Fund of Hawaii, a grant-making foundation reformed in 2005 as an independent nonprofit, is dedicated to supporting women and girls in the islands. The slogan says it all: "When women thrive, families and communities prosper."
Buehler said they provide grants to small, community-based organizations that directly address the challenges facing women and girls. Instead of funding operational budgets of larger institutions, the Women's Fund targets groups in which "a small grant would have maximum impact," or underwrite a specific program within an organization.
ANDREW FRIEDLANDER - Co-founder of Colliers Monroe Friedlander Inc.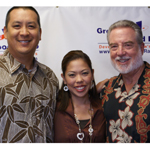 Andrew Friedlander is co-founder of Colliers Monroe Friedlander, Inc. Andrew has more than three decades of commercial real estate experience and is Hawaii's first member of the Society of Industrial and Office Realtors. Andrew serves as director of Enterprise Honolulu and the Japan-America Society.
Andrew has decided to become actively involved in non-profit work 10 years ago realizing the support he has received from the community. He has been greatly influenced by his wife, Janice, incumbent president of Manoa Valley Theater and a strong supporter og the Meals on Wheels program.
(more…)