STAN MASAMITSU - President of Tony Hawaii Automotive Group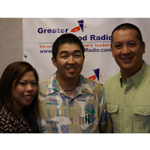 Stan Masamitsu not only inherited a thriving business in a dynamic industry, he has also been imbibed, through his parents, with a heart and mind veered towards helping other people—albeit initially, Stan's intention of joining non-profits was to publicize his company. But to Stan, being able to contribute in a charitable way has had its greater fulfillment.
"As I was getting involved in some of these non-profits I have personal satisfaction in knowing that I could be of assistance to somebody," he said.
(more…)
BARRON GUSS - President and Chief Executive Officer of ALTRES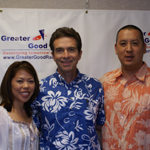 Greater Good Radio brings Barron Guss, president and chief executive officer of Hawaii's largest human resources company, ALTRES. During his free time, he can be found putting his imagination to work in design and technology projects. He is a holder of three U.S. patents including a baby bottle design and a microchip-based, radio-frequency time and attendance system.
He also designs radio control model aircraft and is invited to do flight demonstrations throughout the world.
On top of his seemingly busy lifestyle, Barron actively supports the Muscular Dystrophy Association, Parents and Children Together (PACT), Blood Bank of Hawaii, and Adopt-a-Platoon. He is currently President of the Board at Academy of the Pacific in Honolulu and is the former President of Temple Emanu-El in Honolulu. He is Rotarian and a lifetime member of the Academy of Model Aeronautics.
(more…)
DUSTIN SELLERS - President of Business Development and Marketing for ProService Hawaii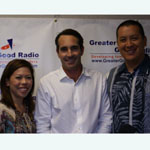 Greater Good Radio brings to the airwaves Dustin Sellers, co-founder of ProService Hawaii, one of Hawaii's largest outsourced employee administration companies. In this interview, Dustin talks about the inception of ProService and its "soulful" origin – having been founded in the outer islands.
He shares his opinion about soccer and why he believes that the state will be able to produce top-notch talents to represent the whole country. Dustin likens the sport to business, which he says "is a long game with a few goals that make all the difference".
(more…)

00:28:14- - 9.70 MB00:28:14- - 9.70 MB

MARK and CHERYL RICHARDS - Founders and Executives of Maryl Group, Inc.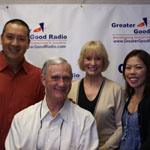 Greater Good features Mark and Cheryl Richards, founders and executives of The Maryl Group, a company that has earned an enviable reputation for master planned communities, commercial centers, custom residential homes, island architecture and impeccable construction.
In this interview, Mark and Cheryl share how they have wound up in Hawaii, engaging in the cyclical world of real estate when they have left a heavy equipment parts manufacturing business in California all for the very same reason. This time around, the couple has been well equipped and fully prepared to face the uncertainties of new beginnings. (more…)
EDGY LEE - Leading Hawaii Filmmaker, Founding Partner of FilmWorks Pacific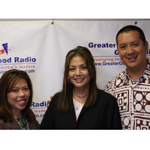 Edgy Lee is Hawaii's leading female filmmaker. Edgy has appeared in various television commercials, shows, and film features in the state and the mainland. She has worked with various prominent individuals in the music and film industry including His Holiness, the 14th Dalai Lama, and the late "Godfather of Reggae" Joe Higgs.
Edgy uses film and the visual media to promote Hawaii to the world and uplift the cause of the marginalized people of the Islands. She has received various accolades from a number of award-giving bodies including the Aloha Filmmakers Visionary Award at the 2005 Molokai Film Festival, Honolulu Star-Bulletin's Ten Who Made A Difference in 2005, and Best Cinematography in the 2002 New York International Independent Film &Video Festival.
(more…)
GLENN SEXTON - Vice-President and General Manager of Xerox Hawaii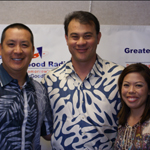 Xerox has been credited for changing how we do business today. The multinational company has invented the copier machine and, albeit lesser known, was behind a number of communication technology innovations that has marked the lifestyle revolution of our era – this includes the fax machine, laser printer, Ethernet, computer mouse and the first personal computer, the Alto.
This leadership role has attracted Glenn Sexton to work and stick with the company – for 27 years and running. Glenn started on sales and within five years has moved up to managerial level. Today he is vice-president and general manager of Xerox Hawaii.
(more…)
MAX BOTTICELLI - President and Chief Executive Officer of University Health Alliance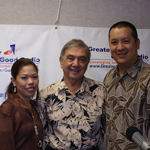 Max Botticelli has been unwaveringly involved in Hawaii's healthcare industry for more than five decades, and has been at the forefront in advancing the state of healthcare in the islands for many years. He, along with a few colleagues, founded the University Health Alliance as a way of influencing the quality of care that is delivered in Hawaii.
Today, Max runs key positions in the third largest commercial health insurer in Hawaii with more than 1,500 employees.
(more…)
REBECCA PARKER - President and Chief Executive Officer of M. Dyer & Sons, Inc.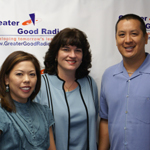 Moving is a stressful venture, according to president and CEO, Rebecca Parker, 20-year veteran of one of the largest and most progressive moving firms in the Pacific. It is by taking care of the clients, and not just their belongings, that sets M. Dyer & Sons approach to customer service apart from other players in the industry.
With four decades of experience, M. Dyer & Sons has learned how to cope with the stresses of moving incurred to clients, at times offering not just their core services but also empathy and a heart that understands their customer's situation.
(more…)
SANFORD MURATA - President of Sanford Murata, Inc.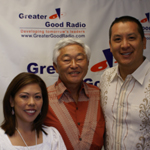 Sanford Murata makes productive and philanthropic use of his 41 years in the real estate industry. He wants to pass on the knowledge and experience he has gained over the years by acting as a bridge to the disadvantaged, providing them opportunities that they may otherwise not receive from anywhere else.
As president and chief executive officer of Sanford Murata Inc., Sanford has learned to engrain a social value philosophy in his company's business activities.
(more…)
TIM DICK - Founder and Vice-chairman of Hawaii Superferry, Principal behind UseHalf.org, and Co-founder of TRUSTe.org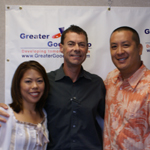 Tim Dick has co-founded not only some of the world's top web companies but also a number of web-based initiatives veered towards uplifting the community and caring for the environment. His various programs – TRUSTe.org, UseHalf.com, and Grassroots.org – have made huge and lasting impact on a broad scope of society.
His sense of triple bottom line execution of business activities stems from parental didactics, which he believes has been a significant factor in his proclivity towards reaching out.
(more…)
KELI'I AKINA - President and Chief Executive Officer of YFC Hawaii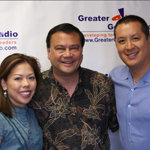 Five years ago, Keli'i Akina and his wife, Patty, recognized the need to open brighter prospects for young people who would become Hawaii's future leaders. In 2002, the couple founded the Center for Tomorrow's Leaders to help identify some of the top future leaders and give them the best available training that they could get.
Keli'i believes that most social problems can be alleviated through leadership. And this has been his mission – to hone the skills and capabilities of the youth to become effective administrators of the community.
(more…)
MARSHA NADALIN - Owner of Marsha Nadalin Salon & Spa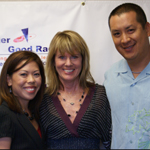 Marsha Nadalin trudged the arduous path from employee to business owner – in the process acquiring skills, knowledge and experience to stand as cream-of-the-crop in the cosmetology industry in Hawaii. Marsha brought Susan Thomas Salon in 1993 and changed its image and expanded its services to appeal to both male and female clients.

But Marsha has never forgotten the community that has helped bring to her all the accomplishments and successes. Marsha Nadalin is involved in charitable projects that benefit not only the local community but also other communities in times of need.
(more…)




« Previous Page — Next Page »