CLINT ARNOLDUS - CEO and Vice Chairman of Central Pacific Bank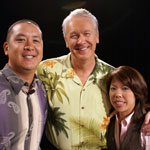 Clint Arnoldus has more than 30 years of experience in the financial services industry, which has brought him across the United States and Europe working for companies such as the Koehring Company, Bank of America, Scandinavian Bank Group, First Interstate Bank of Nevada, and The Bank of New Mexico. And despite his well-established career in the banking industry, no one would have suspected that he is a member of the Swedish delegation in the 1984 Olympic games held in Los Angeles.
At the helm of one of Hawaii's leading banking firms, Clint lead Central Pacific Bank to be the biggest corporate fundraiser in the 2005 March of Dimes campaign, raising more than $400,000 for charity. Clint is former president of the Nevada Bankers Association, and former member of the Honolulu Symphony, La Pietra – Hawaii School for Girls, Pacific Aviation Museum Pearl Harbor, exemplifying his proclivity in giving back to the community.
(more…)
VICKY CAYETANO - President and Chief Executive Officer of United Laundry Services, Inc. and Managing Director of United Laundry Kona, LCC.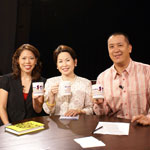 Vicky Cayetano is president and chief executive officer of United Laundry Services, Inc., which employs more than 300 associates and serves the hospitality and healthcare community through the provision of laundry services. She emigrated from the Philippines to the United States at the age of three and starred with Elvis Presley at the 1962 movie, "It Happened At The World's Fair."
Vicky deeply personifies female empowerment. Vicky is an accomplished businesswoman, ambassador of multi-ethnicity, and a leading advocate of child protection. As Hawaii's former first lady, she spearheaded many of Hawaii and the nation's programs designed to uplift the standard of living amongst the disadvantaged and the youth.
(more…)
DON DONG-KYUN KIM - President of Sony Hawaii Company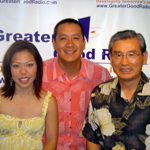 Don Kim did not let language and cultural barriers get in the way of his professional aspirations. This attitude, along with persistence and dedication, eventually led him to become Sony Hawaii's top honcho. Coming to the islands from Japan in 1972, Don worked his way up the corporate ladder notwithstanding his minimal command of the English language.
With Don Kim at the helm, Sony Hawaii was able to increase its sales by 64 per cent from 2004 to 2005. This year, Sony sets their sales target to 250 million, thanks to the growing demand of the US Continental and PX military markets.
(more…)
CONNIE LAU - President and CEO, Hawaiian Electric Industries, Inc.; Chairman, President & CEO, American Savings Bank; Chairman of the Board, Hawaiian Electric Company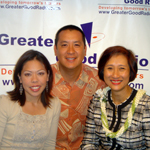 It is not a well-kept secret how Connie Lau manages her time as chief executive of two large companies. Her secret? Being able to focus on activities where she can add value. And rightfully, her keynote position for Hawaiian Electric Industries Inc. and American Savings Bank has set the tone for her to become one of the most powerful female business leaders in the entire United States.
To Connie, leading her subordinates towards one direction, one goal is key to successful governance.
"You have to set the tone that everybody is marching at the same direction and they're all going to do the right thing," Connie says. "And the right thing is generally defined in business as the right thing for the customer."
(more…)