Keeping life in perspective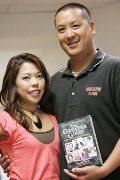 The "Greater Good" radio and television programs spawn a book that provides inspiration on the go
STORY SUMMARY »
Ever wondered how Hawaii's most successful business leaders rose to the top? You might be surprised by the answers.
A Honolulu nonprofit funds groups that aid women and children
Women provide the foundation for families, so communities rely on them. This is why the Women's Fund of Hawaii, a grant-making foundation reformed in 2005 as an independent nonprofit, is dedicated to supporting women and girls in the islands. The slogan says it all: "When women thrive, families and communities prosper."
Buehler said they provide grants to small, community-based organizations that directly address the challenges facing women and girls. Instead of funding operational budgets of larger institutions, the Women's Fund targets groups in which "a small grant would have maximum impact," or underwrite a specific program within an organization.
Tenth Pacific Century Fellows Class Selected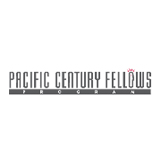 The Pacific Century Fellows (PCF) Program is pleased to announce the selection of its tenth class of Fellows, comprised of 32 men and women, including five from the neighbor islands. The PCF program identifies, encourages and helps to develop and strengthen island leaders.
Modeled after the White House Fellows Program and founded by Mayor Mufi Hannemann, the Fellows are chosen on the basis of a written application and personal interview conducted by a blue-ribbon panel of judges. The committee considers educational background; current career responsibilities, noting any special achievements as well as the comments of superiors; involvement in community activities; communication skills; and strength of character in evaluating the candidates. Individuals who are chosen have shown strong intellectual and leadership abilities in the early and mid-stages of their careers, and who have the potential to make significant contributions to the community in the future.
(more…)
Evan and Kari on KGMB9 Sunrise Morning News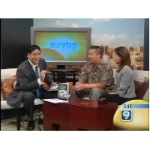 Steve Uyehara talks to Evan and Kari Leong on the morning program Sunrise about their business, inspiration behind helping the community, and their new book, The Greater Good: Life Lessons from Hawaii's Leaders.
Kari narrates in this short interview why and how they decided to take on a cause greater than doing business and making money, in hopes of reciprocating the support the community has given to them. This gave birth to Greater Good Inc. in 2005.
Meanwhile, Evan talks briefly about the book's content and shares the seven recurrent themes that prop up from the Greater Good interviews that constitute the book's core values.
The 28th Annual Mid-Pacific Institute Alumni Association Scholarship Golf Tournament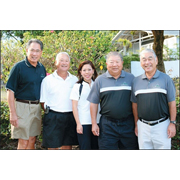 The 28th Annual Mid-Pacific Institute (MPI) Alumni Association Scholarship Golf Tournament will be held starting at 10 a.m., July 19, at the Hawaii Prince Golf Course.
MPI alumni, students, parents, faculty and staff are invited to participate in the all-day event, as are their families and friends. The tournament also is open to the public.
"We'll have a banquet after all the golfers come in where we'll hand out awards and door prizes," pointed out Kerry Gudoy, director of the MPI Alumni Association. "We usually hand out a trip to Vegas - that's the biggest prize. But we'll also be giving airline tickets and hotel stays and gift certificates."
(more…)
2007 Small Business Awardees - Small Business Administration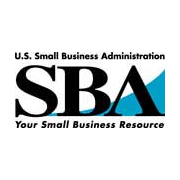 Small businesses in Hawaii and the nation employ a majority of the workforce population, and their success proves vital to the overall health of our economy. The Small Business Administration (SBA) believes that small business is critical to economic recovery and strength, to building America's future, and to helping the United States compete in today's global marketplace.
To recognize the efforts and achievements of small business leaders, the SBA holds the annual Small Business Award, which also aims to promote entrepreneurship and business stewardship.
This year a total of 33 individuals in 25 businesses have been honored in separate categories. These business owners stand as the cream of the crop in their respective industries here in Hawaii and nationwide.
(more…)
Young Professionals Evan & Kari Leong "Good Intentions"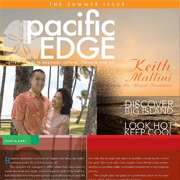 Business inspiration comes in all shapes and sizes, say entrepreneurs Evan, 33, and Kari Leong, 32.
The couple's life changed in 2001, when they discovered a sweet tea drink with small, textured tapioca balls in the bottom.Kari estimates that they were spending a small fortune, at least $4 per drink several times a day, at their favorite tea shop.
"When we asked the owners how to make the drink they started speaking to us in Chinese," Kari says. Unable to understand the shop owners, curiosity fueled the Leong's idea to start their own Bubble Tea Supply business.
(more…)
CPB Extends Support to Greater Good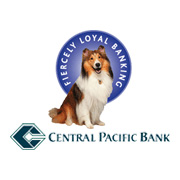 Central Pacific Bank remains a staunch supporter of the Greater Good mission as it extends its sponsorship of Greater Good Television in 2007.
For their commitment to the greater good of the community, CPB 's chief executive officer, Clint Arnoldus, congratulates Evan and Kari Leong and the launch of their new TV program on KGMB9.
(more…)
Greater Good Appeals To Sight and Sound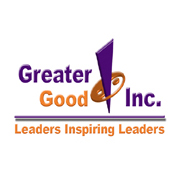 More than a year after the launch of their highly acclaimed community and business-oriented radio show, Greater Good Radio, Evan and Kari Leong have taken their mission up another level with much more in store for their growing audience in Hawaii and around the world. In January 2007, the much-awarded entrepreneurial couple launched Greater Good Television on KGMB9.
Greater Good TV boosts the Leong's mission of generating awareness about social entrepreneurship and servant leadership, and help small businesses locally, regionally and globally to improve performance through the incorporation of charitable giving in to their core philosophies. Evan and Kari hope to establish an even more steadfast following through the aural and visual appeal of television, bringing the audience even closer to the true-to-life stories and personal insights of today's greatest leaders.
(more…)
For the Greater Good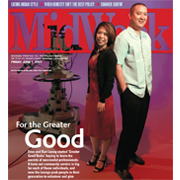 In the louche world of talk radio, where the Rush Limbaughs and Howard Sterns hold sway over the troglodytes of the world, GreaterGood Radio would seem like a losing proposition.
For the uninitiated, GGR tries to appeal to mankind's desire to succeed rather than its baser desire to celebrate others' failures.
They interview successful people from all walks of life and talk about what has helped them move ahead, and what we all can learn from their methods.
(more…)
Daring, Innovative and Energetic - A New Generation of Entrepreneurs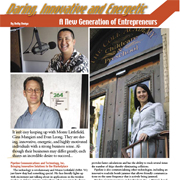 Conversation with Evan Leong (EMBA '05) takes on a life of its own. He will enthrall you in thought and excite you with more ideas than you can comprehend. Leong is one of the number of growing entrepreneurs that have discovered a way to make a difference in his community and tie it into business.
Greater Good Radio program provides professional and personal advice to listeners in Hawai'i and around the world. Located on SportRadio 1420AM in Hawai'i, Greater Good Radio uses the knowledge and first-hand experiences of successful business people and entrepreneurs as a tool to encourage social entrepreneurship. Through an hour-long interview, business professionals share their secrets of success, community involvement, and inspirational thoughts to audiences.
(more…)
Alumni Honored By HPU At Paul Loo Awards Dinner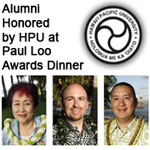 Hawai'i Pacific University recognized three outstanding alumni for their achievements at the fifth annual Paul C.T. Loo Distinguished Alumni Awards April 27, at the Waialae Country Club.

The awards, named in honor of Paul C.T. Loo, one of the University's founders, honor HPU alumni in three categories: Professional Achievement Award, Alumni Service Award, and Young Alumni Award. The awardees for 2007 are as follows:
(more…)








— Next Page »